As a graphic designer, I design SO many different things on a daily basis and I strive to make each design look unique and different. I not only want the design to be unique, but I also want my fonts to stand out as well. I am always looking to expand my font archives and finding free fonts online are ALWAYS a good thing! Today I have accumulated my top 10 favorite FREE fonts and where you can find them. I hope you enjoy my little graphic for the day. Feel free to share the love and pin your heart away to share my FREE finds!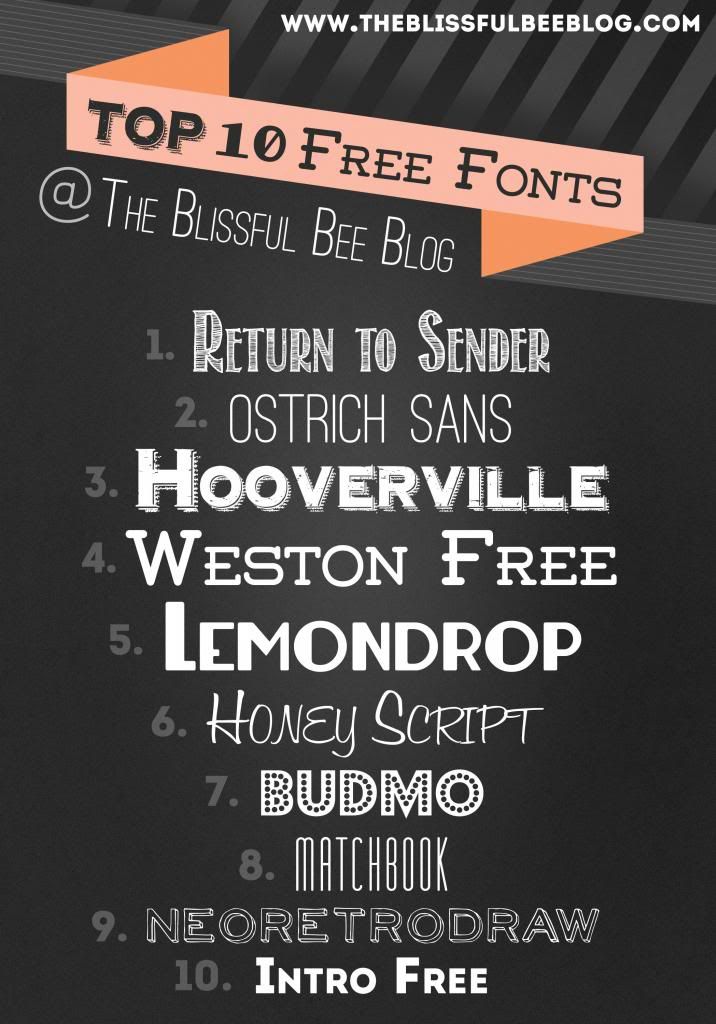 1. Return to Sender  2. Ostrich Sans  3. Hooverville  4. Weston Free  5. Lemondrop  6. Honey Script  7. Budmo  8. Matchbook  9. Neoretrodraw  10. Intro Free
I hope you enjoy these as much as I have!
And just a quick reminder that Google Friend Connect will be GOING AWAY on July 1st, so please please please follow along with Bloglovin. It is SUCH a great blog reader, and I even like it better than GFC! Who knew?? Anyways, you can follow along from the link below, or see my sidebar to click on the button. It took me 2 seconds to sign up for FREE and it literally transferred ALL of my blogs over in about 30 seconds. Can't get much better than that, right??