Welcome back to the second month of our monthly mood board inspiration collaboration! This month we have Carissa from Carissa Miss, Samantha from Designer in Teal, and Fletcher from High Cotton Style. I have chosen the inspiration photo this month and we all came up with our own little mood board twist. 
The Blissful Bee's Mood Board:

Here is my mood board for this month. As always, I wanted to include a lot of color in the space. To view more of my mood boards, click [here].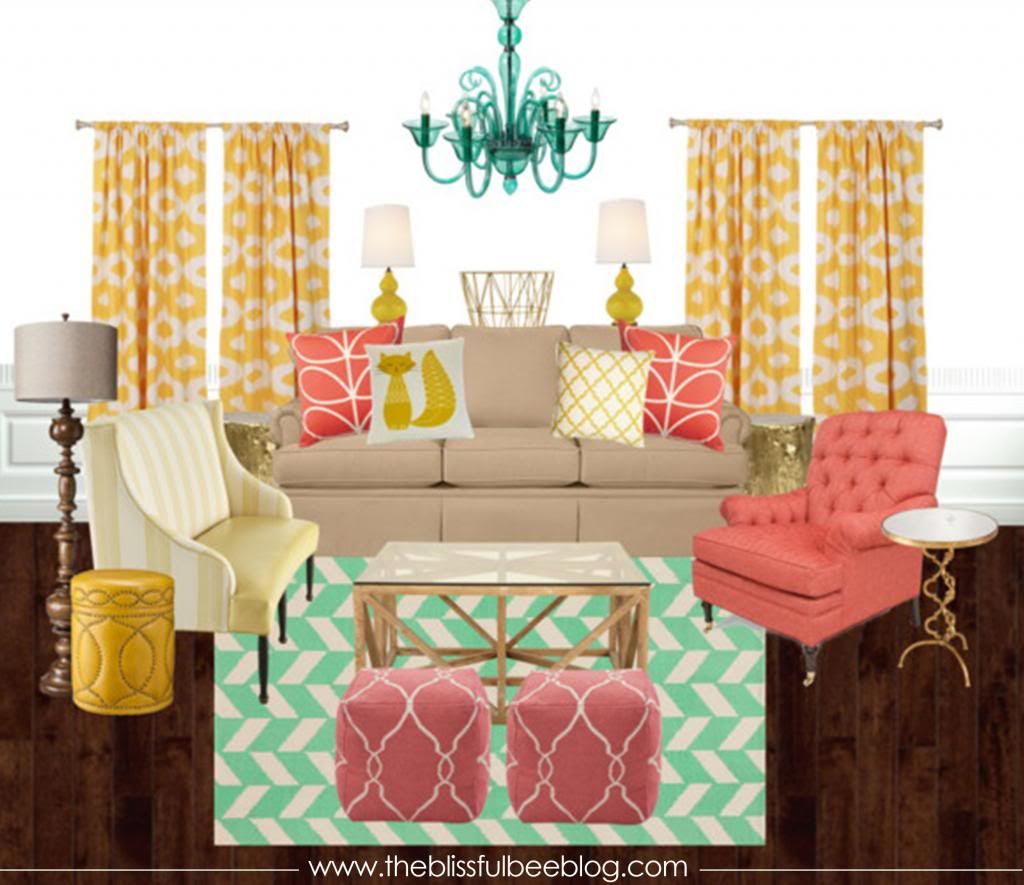 Carissa from Carissa Miss:
Carissa from 
carissa miss
 here. lucky for me I got to work on one of my most anticipated boards…a little girl's room for my not-so-little-anymore girl! We are hoping to transform her bedroom from nursery/toddler room to sophisticated chic little girl room. I've been working on the design in my head pretty much since she was born:) her nursery wasn't ever really anything but a hodge-podge of handmedowns and clearance items so i've been waiting until she had a space of her own i could slowly save up and design the perfect room. Here's the fun inspiration board! Come visit me to see all the details and sources!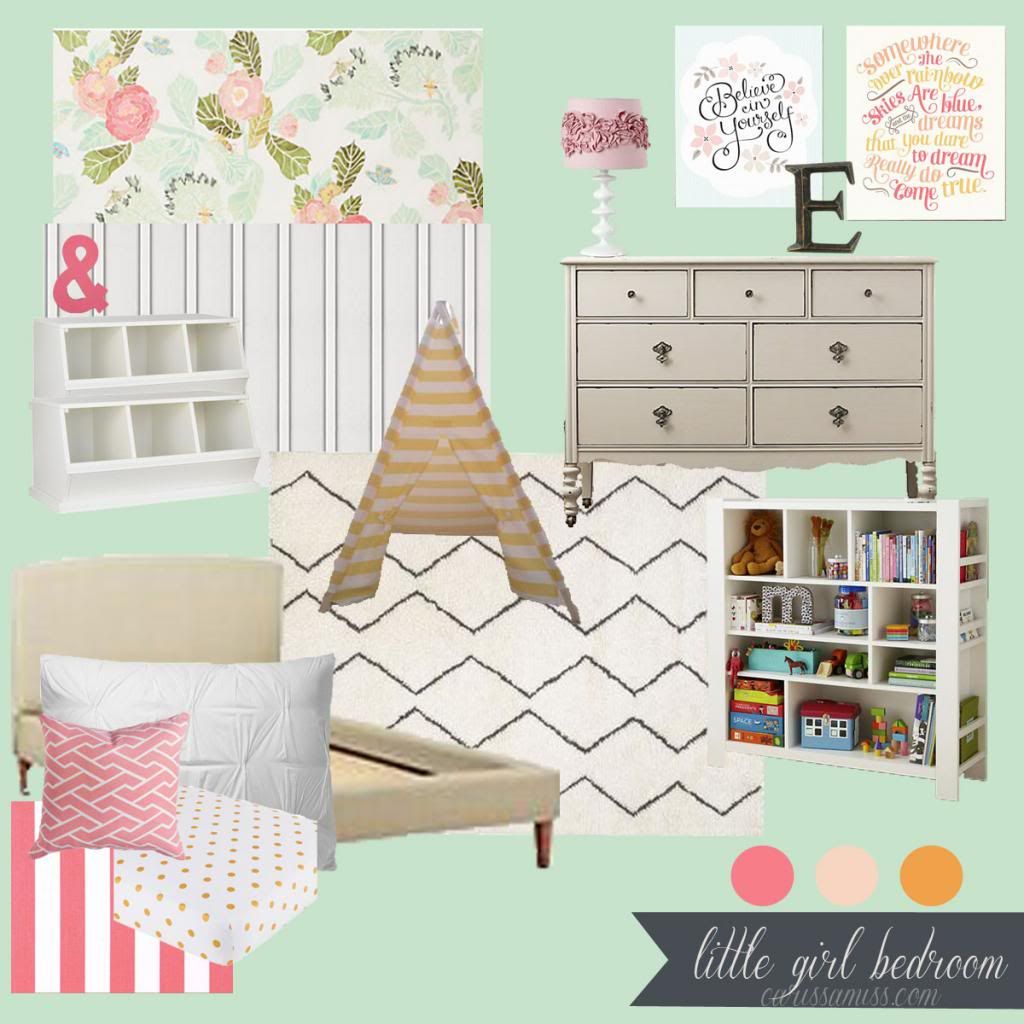 Samantha from Designer in Teal:
Hi! It's Samantha…the 
Designer in Teal
. I'm excited to be joining in on the collaboration again this month. This fresh color palette inspired me to create a relaxing spa like ladies restroom. I typically do designs on living rooms, bedrooms and offices so this was a refreshing change. I hope you will stop by to see the details and resources so that you can recreate the look. Also, because I am trying to build a portfolio, you can get a custom mood board from me for free!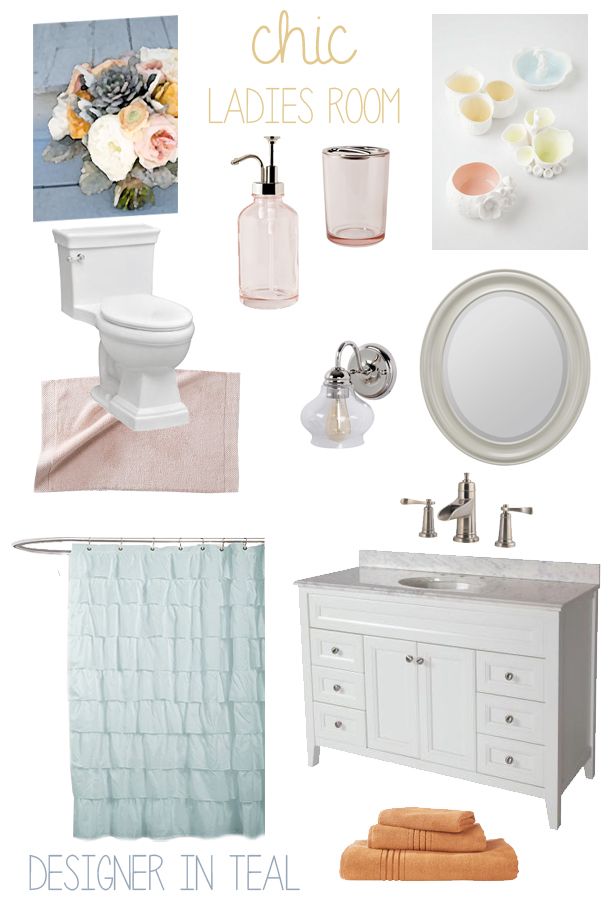 Fletcher from High Cotton Style:
Hey y'all! I'm Fletcher from High Cotton Style. I couldn't be more thrilled to join in on this months collaboration. Hop on over to High Cotton Style to get the scoop on this design board. Stay a while- have a few drinks, and listen to me babble about interior design, recipes, life and who knows what else! All with southern hospitality, of course;)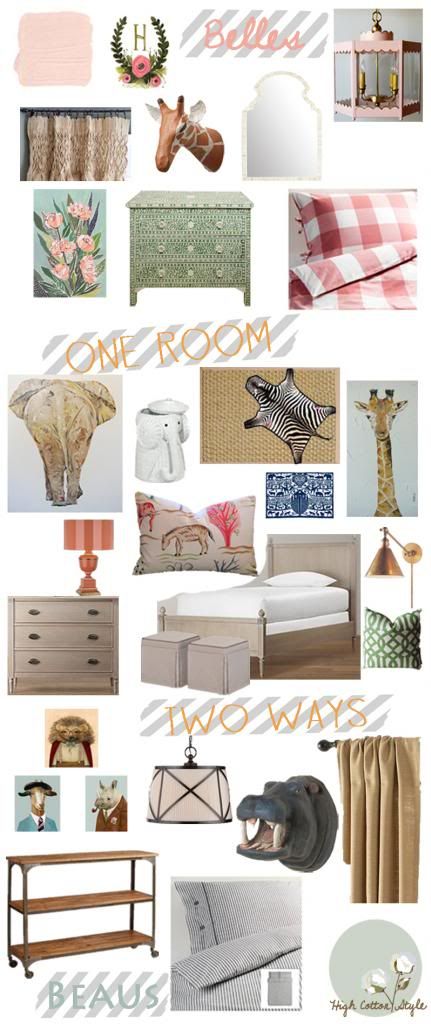 Hope you all enjoyed our collaboration for this month! If you would like to be a part of next month's collaboration, please email me at theblissfulbee@gmail.com
I have also just created the OFFICIAL facebook page for The Blissful Bee! Make sure to "like" my page
[HERE]
. I am also now offering AD space as well. Click
[here]
if you might be interested.