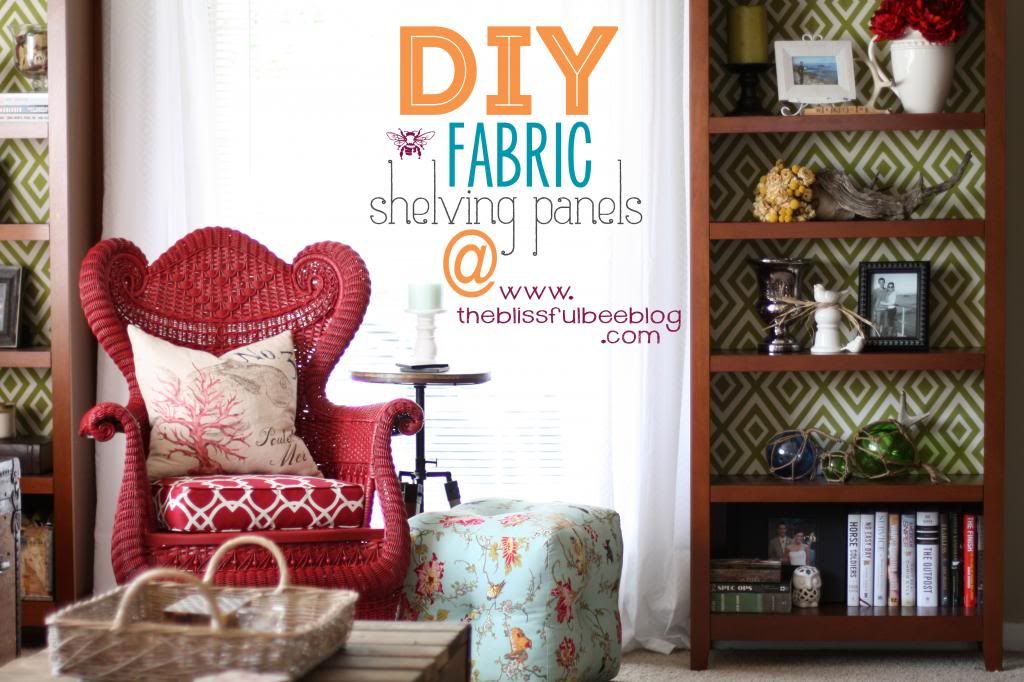 So the other day I had this sudden urge to get out of the house and find me a project to create! I hadn't had one in a while and I was just itching to create something really amazing. For a while, I had been eyeing those custom wallpapered bookshelves that you see everywhere, but just never got around to figuring out how to construct one on a budget with the bookshelves I already had. The idea kind of just fell into the background and didn't resurface until last week.
The shelves I have are from Target and aren't what you call… the highest of quality. They are the kind of shelving that you put together yourself, and the backing is not the prettiest. It's that terrible cardboard that is covered in a fake wood veneer. Not noticeable in general, but it bothered me like crazy just knowing it was there. Thankfully I was able to come up with a high end look for literally JUST $40!!! Since I already had the shelves, all I had to buy was the fabric and cardboard. Ain't too shabby if you ask me;)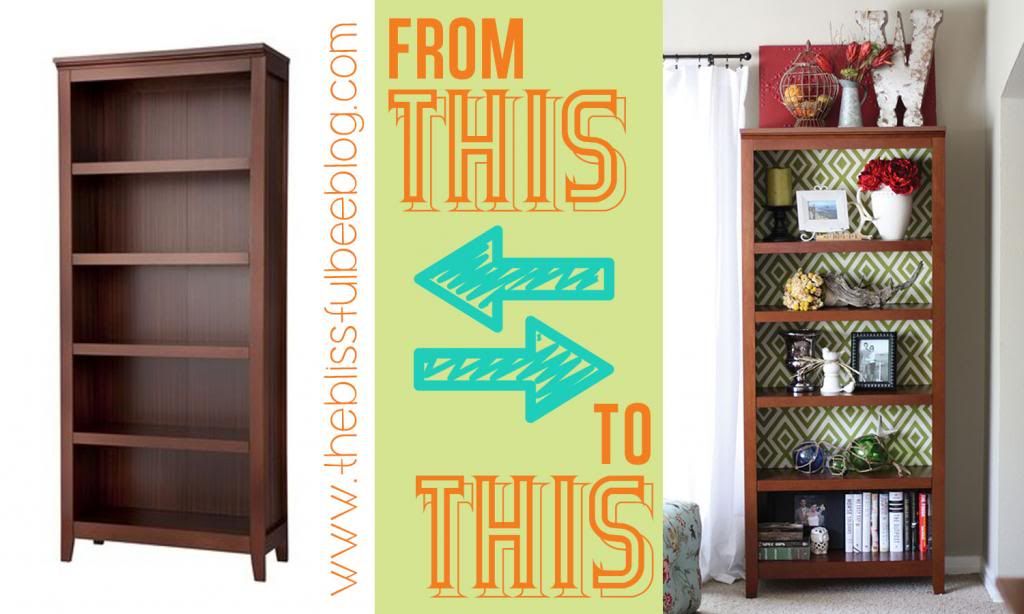 As you can see, above you will find the before and after. I really wanted something that made a statement and was bright and graphic. My goal was to decrease the decor (aka clutter – says my husband) and give the bookshelves a more cohesive design. Focusing less on the decoration on each shelf, and more on the overall look of the design. Below is my tutorial on creating these wonderful fabric inserts for yourself!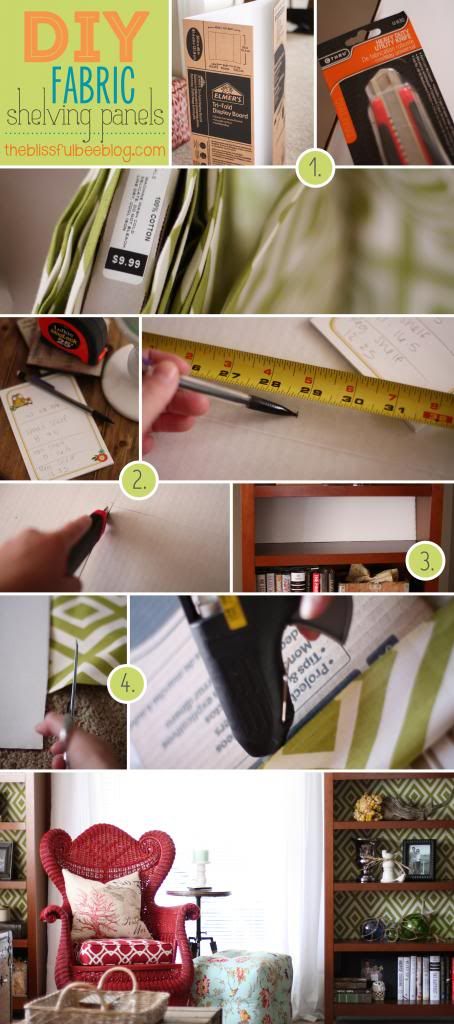 Supplies:
1. Book Shelves from Target (on sale) – $80 or $160 for both
2. Cardboard $10
3. Fabric – about 6 yards (on clearance HALF off $9.99) – Total of $30
4. Scissors and/or exacto knife
5. Glue gun and hot glue
1.
Collect all of your supplies.
2.
Measure each shelf's height and width. Draw out those measurements onto your cardboard and cut.
3.
Pop in your insert into the appropriate shelf to make sure it fits correctly. Adjust if needed. My inserts fit tightly into the back of the bookshelf so they will stay in place. I might velcro them to the back later on down the road, but for now, they stay in place just fine.
4.
Take out your insert and place over fabric. Cut fabric about 2 inches extra on each side of the cardboard so you have room to wrap around the cardboard. Once your fabric is cut, flip over the cardboard, tightly wrap the fabric around and begin gluing the fabric to the cardboard. Make sure to keep the fabric tight during the gluing process so there won't be any wrinkles on the front of the panel. Once you are done gluing, flip the panel back around and insert into the book shelf.
As you can see, this project is VERY easy and extremely affordable to create. At only $40, it ended up becoming one of my favorite DIY projects over these past few months. Such a big bang for your buck!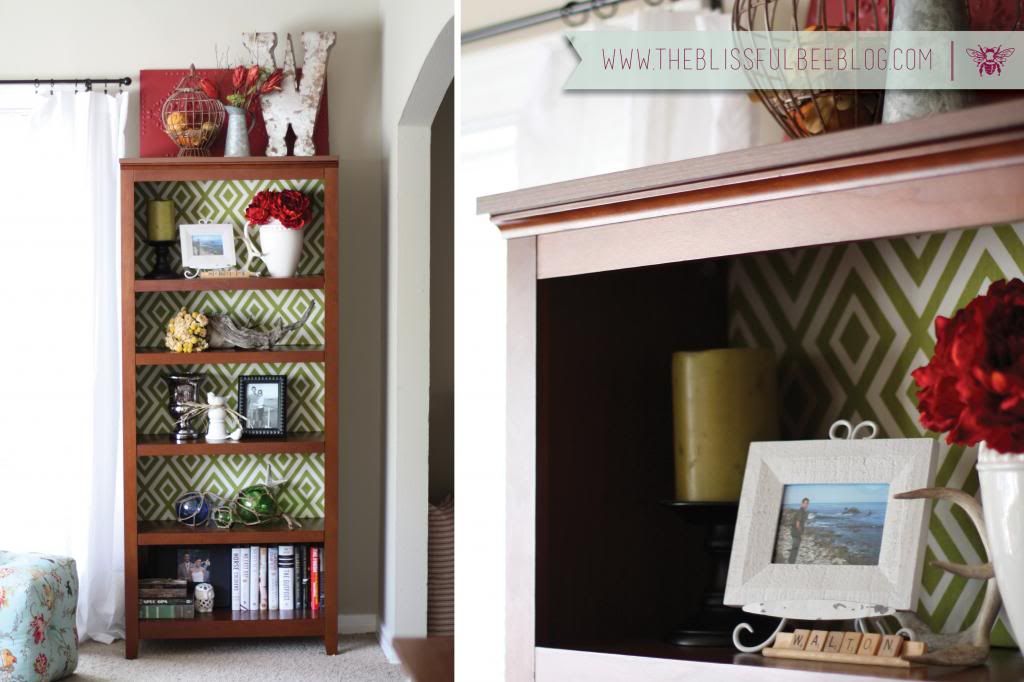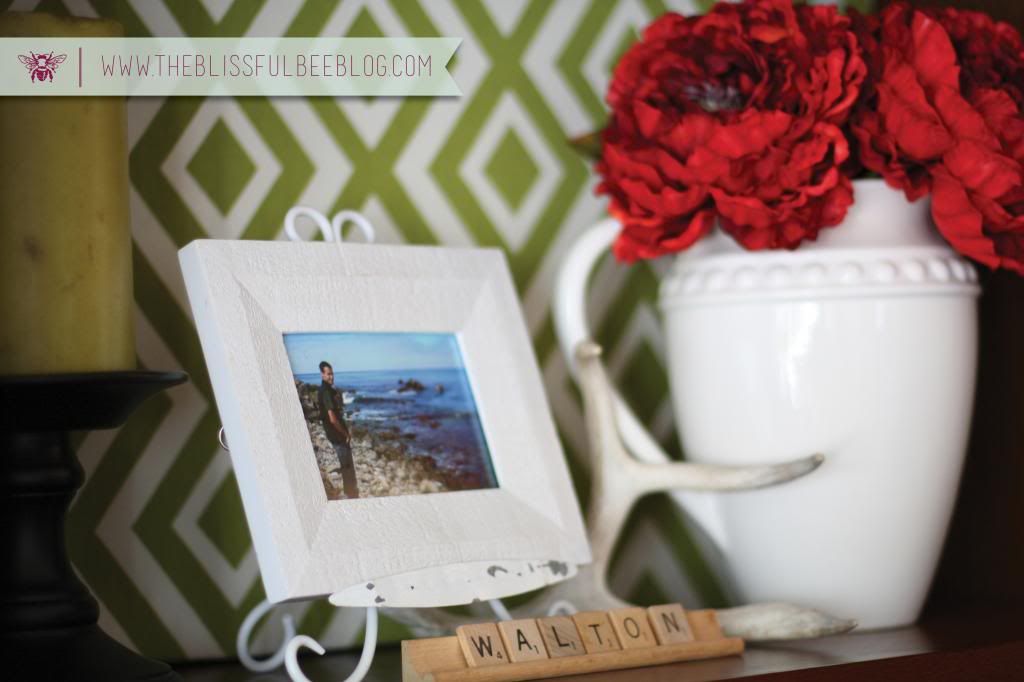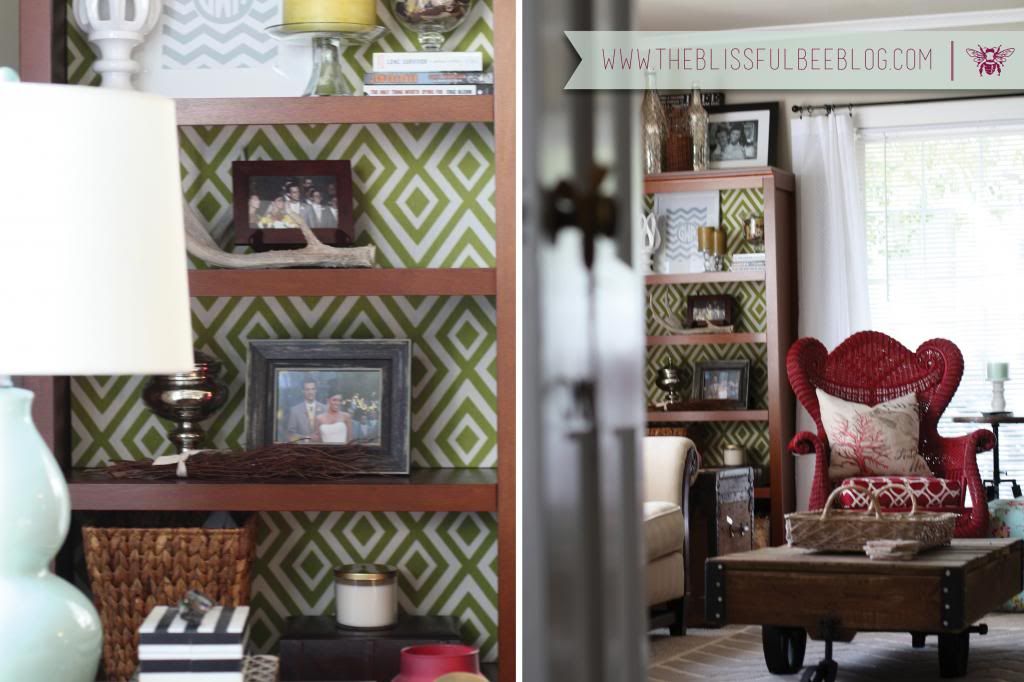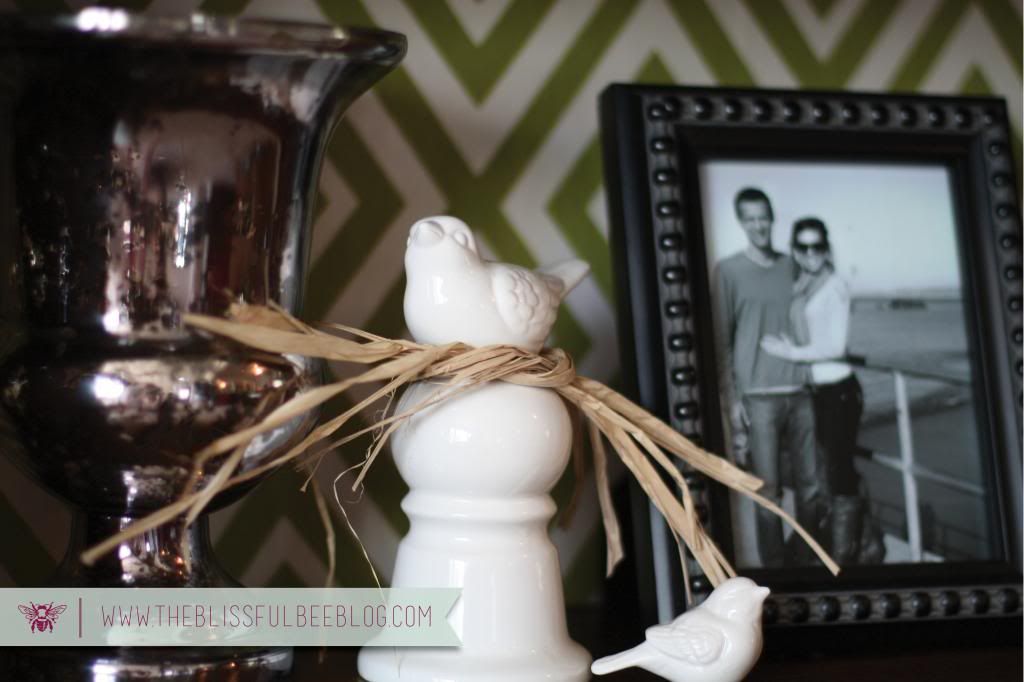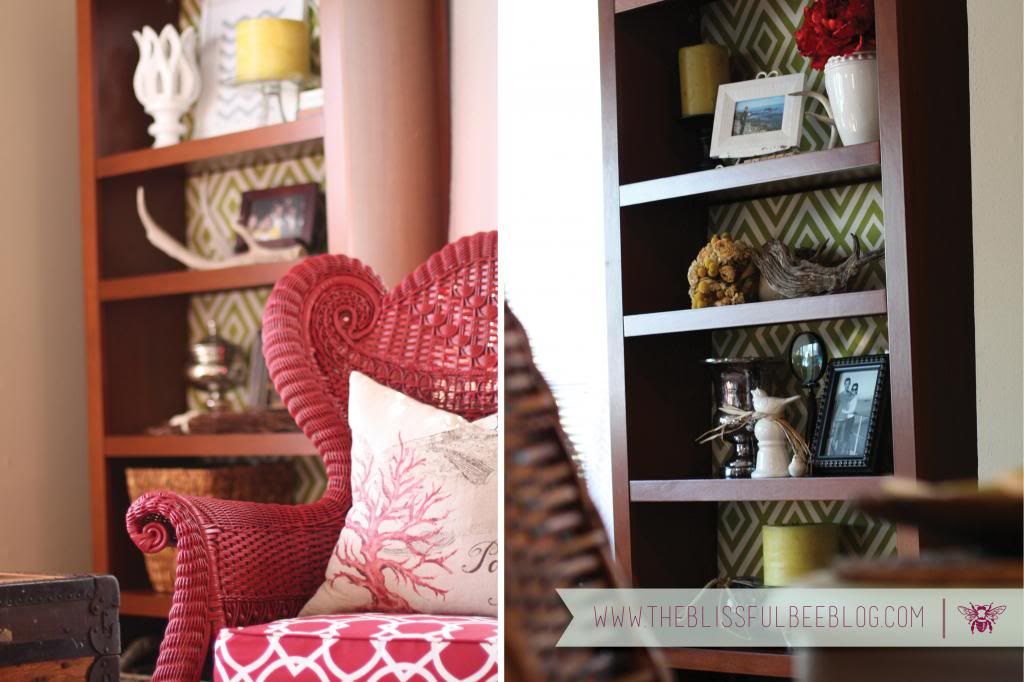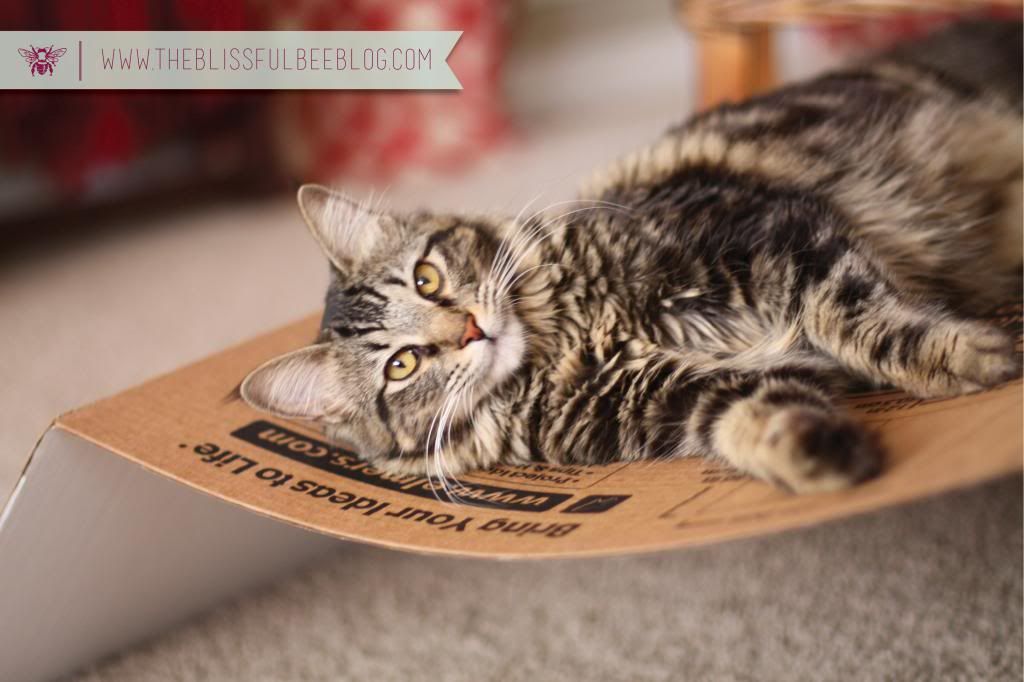 And just a quick reminder that Google Friend Connect will be GOING AWAY on July 1st, so please please please follow along with Bloglovin. It is SUCH a great blog reader, and I even like it better than GFC! Who knew?? It took me 2 seconds to sign up for FREE and it literally transferred ALL of my blogs over in about 30 seconds. Can't get much better than that, right??