I've been keeping my most recent project on the down low, but over the past few weeks/months I have been working with my parents on the design of their new home! They just recently moved from Houston to Dallas… aka… much closer to me!! The house is newer, but still needed a TON of updating. I have taken all of my "before" photos, so I cannot wait to show you everything once it's all finished!
There has been a lot of construction happening in their house, but the biggest project is by far the kitchen.  We are basically re-designing just about everything… Cabinets, hardware, fixtures, back splash, floors, layout – you name it! Literally EVERYTHING will be changed, which made my mom a little stressed to say the least. It also doesn't help that my mom isn't the most visual person you've ever met. She has a hard time seeing the end result, whereas I already see the entire room completely finished in my head!  I keep trying to console her of her worries and reassure her that it will all be beautiful in the end, but words would not relieve her of the stress.
Since I knew words weren't enough, I spent many weeks gathering examples of kitchens that had similar elements we would be using. This helped her actually see what some of the finishes would end up looking like. I began to see the excitement in her eyes which made me happy too:)
Below are a few inspiring kitchens that helped my mom visualize her soon to be finished kitchen. We wanted to keep things rather traditional, but still give the space an updated and fresh look.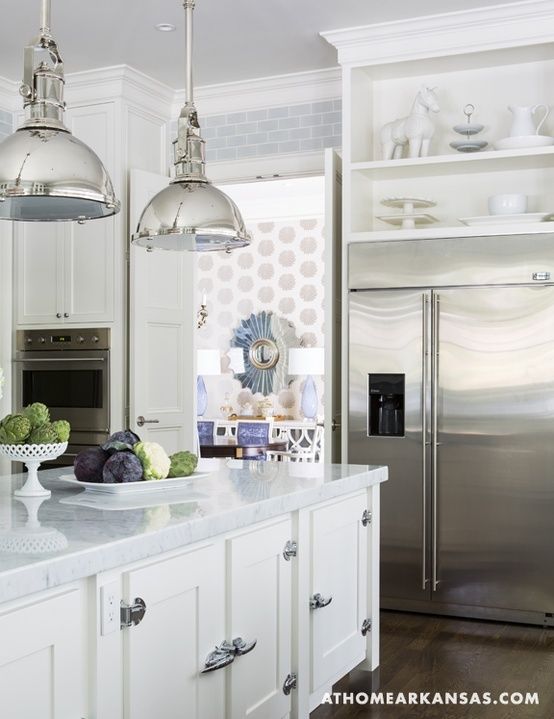 {via}
{via}