Since we have moved into our new home, I have been working on a few furniture makeovers to fit our space just perfectly! My first makeover in the new house is a piece of furniture that I have had my whole life and is actually older than me!

It has been painted many different colors over the years, and my mom even told me that it used to be a pale yellow and sat in my room when I was a baby! I then brought it along to college with me, painted it black and switched out the knobs. For the past few years it has sat in our guest bedroom in the semi-gloss black that you see below. For the new house, I wanted to switch it up a bit and give it a little makeover. I was going for something lighter and brighter to keep the room neutral – rather than the semi-gloss black paint I had used previously, I went with a grey matte color and sanded the black through. I'm so happy with the final product! I feel like the new color makes the glass knobs just sparkle! What do you all think?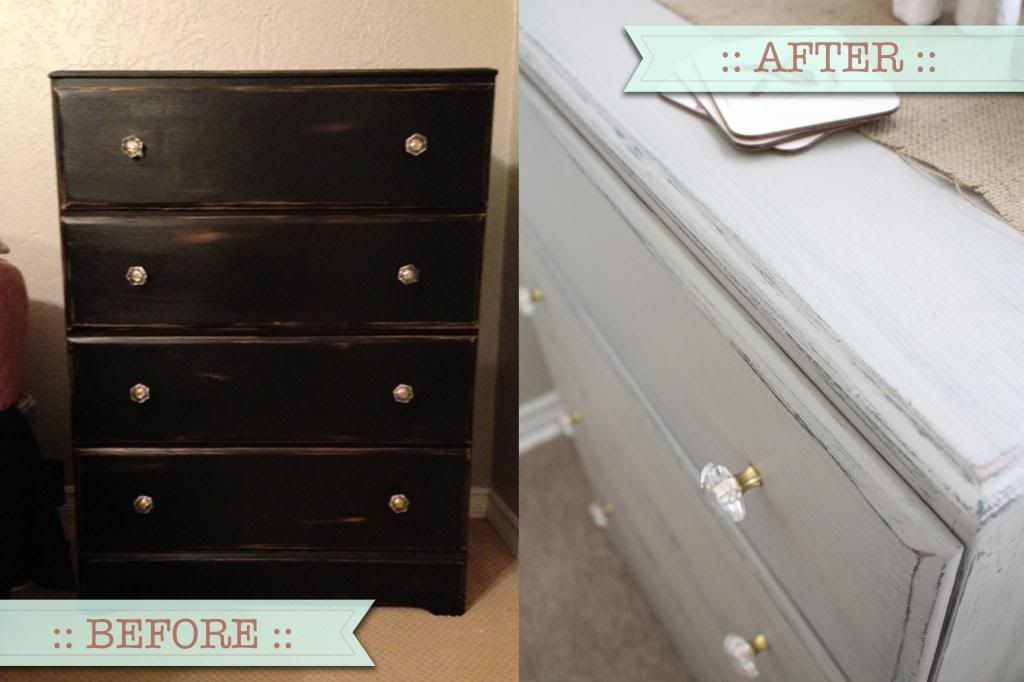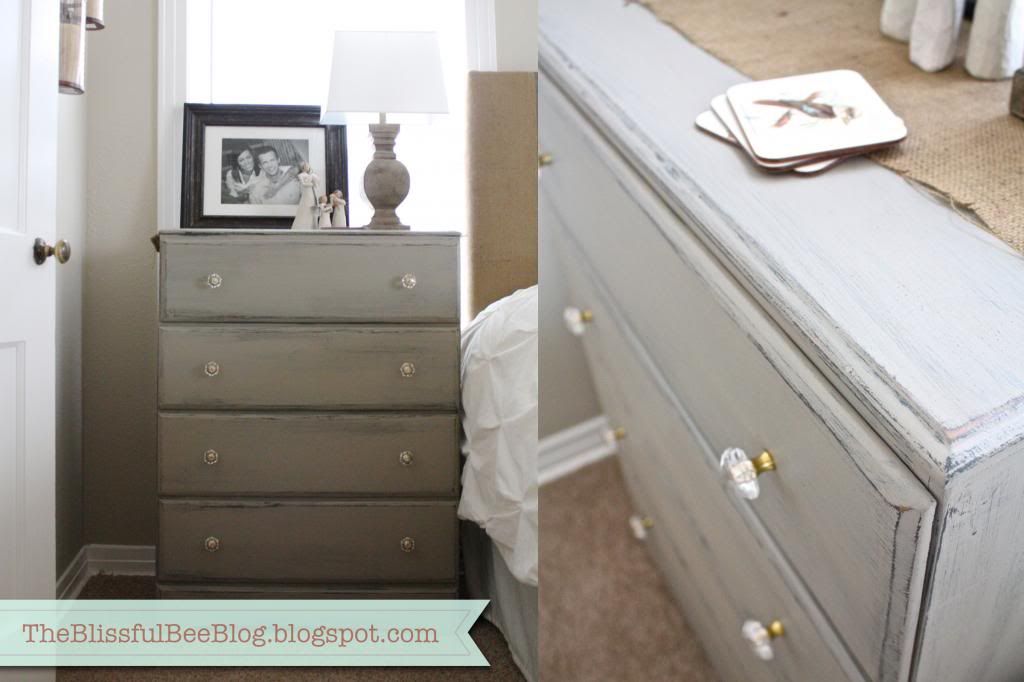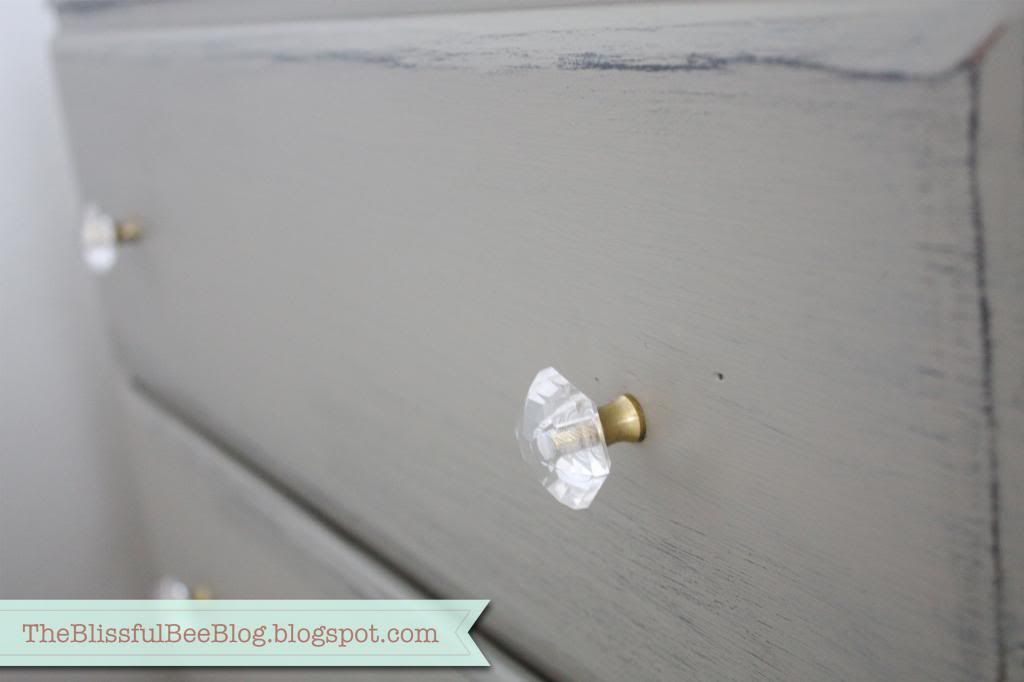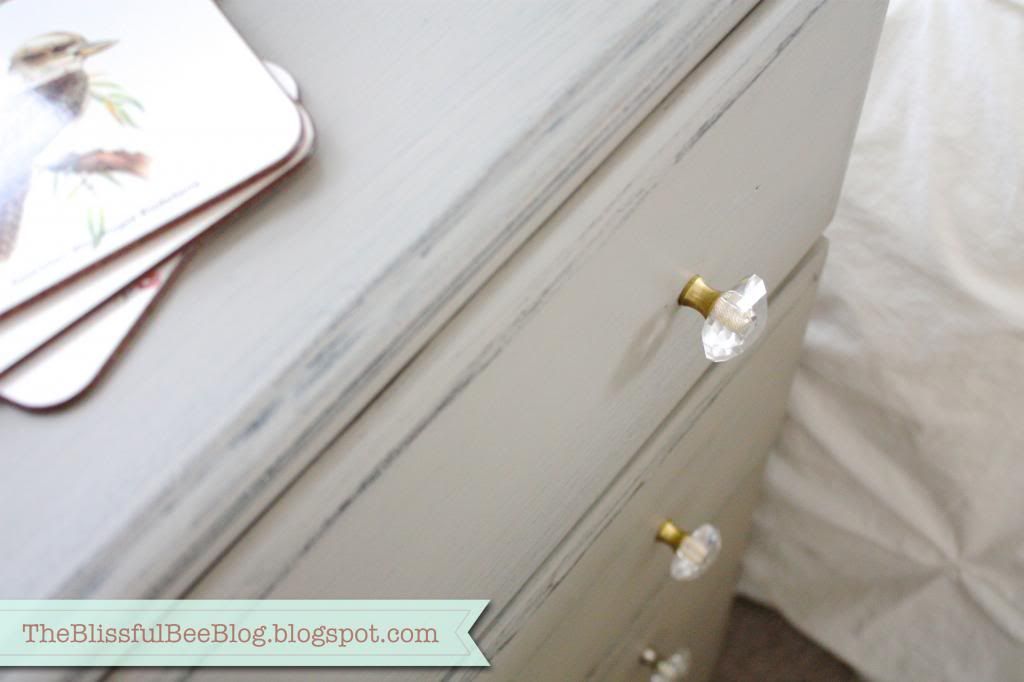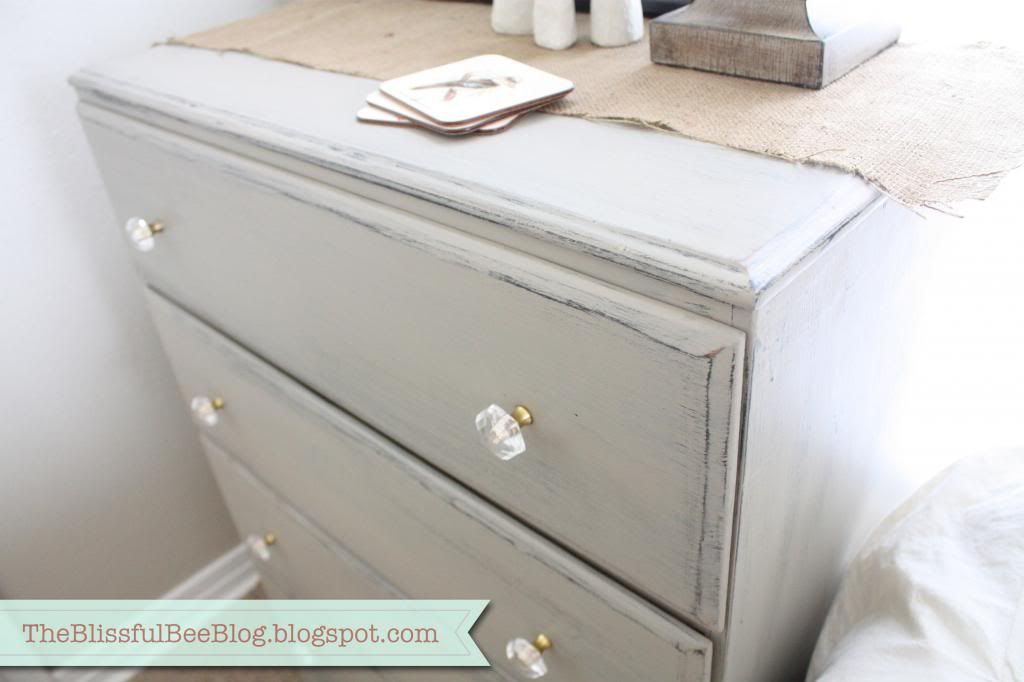 Hope you all enjoyed! If y'all are wondering where to find the knobs, you can find a few different options at places like Lowes and Home Depot. I think they range anywhere from $3-5 per knob. Not too bad, right??